There are many memories of the Danforth.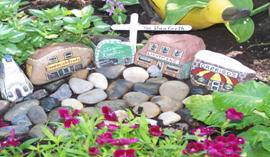 I went to the Old Oakridge School (now Oakridge Park) on the south side of Danforth Ave. at Byng Ave. in about 1948-49. After that they built a new school for all us kids who lived east of Warden. It was at Birchmount Rd. and Danforth Rd. called J.G. Workman (and we walked no school bus for us). My mother also went to Oakridge in about 1917-18 as did my Mother in law a bit later in 1927-28, my husband and his brother and sister went there as well, in the fifties. My husband and I moved to August Ave, in 1966 and our children all went to the new Oakridge School.
On the way home from Oakridge, we would stop at Elliott's Fish & Chips for a cone of the crispy's …for free! My mom shopped at Prossers Butcher's on the north side of The Danforth. It had sawdust on the floor, and the best penny candy… right in the front window! All the kids would go in there before school with their pennies. King's Variety store closed in the fifties and Chopsticks came about this time. They made the best Chinese Food, but of course it was the only Chinese Food shop.
Lightman's has been in the same spot for as long as I can remember. It's where I went to buy my jeans. Girls had just started wearing jeans at about that time and they sold powder blue Carhartt jeans with the red plastic bus on the pocket. It's what all the girls wore. Lightman's is still there, selling Dickie jeans that the young boys now wear and still looks exactly like it did in those days.
And then there's the Mansion House (now Frontier Sales). It was where my mom called home for a short time. She moved there when she left home to go to work. They had rooms up stairs that they rented out. They still had the hitching post for horses at the front of the hotel, which was in about 1939. Everyone knew the Mansion House, even now if someone asks us where we live we say "Do you know the Mansion House" and most people remember it.
Darrigo's (now Regino's Pizza and Mayettes Restaurant) was on the corner of August Ave. and Danforth Ave. It was an open air grocery store, and right across the street was Diane's Confectionary, and Taylor's Drug store. The Paris Grill was at the crossroads of Danforth and Danforth. It was a motorcycle hangout and my mom always told me to walk around it because if there was fight there, the police would take me in too!! The Moose Hall was a little place on the side of the Paris Grill towards the back. Wanstead United Church is now in that spot.
Shopper's World opened in April/May of 1962, it was so exciting! It was the first air conditioned mall in Toronto…maybe farther. Eaton's was the largest shop and the mall had a great open kitchen style of restaurant (with great chips & gravy).
I remember a car wash where Tip Top Collision is and my husband remembers busses being there. We also had the first A&W restaurant with car hops on roller skates. It was on the north side of Danforth Ave, where the Masjid Mosque is now. We had factories where Chester Village is now. There were Stackpole Industries and Precision Tools…where my aunt worked! There was the Vigor gas (now Danforth Gas Station) station at Warden and Danforth Ave. There was Rossiters Hardware at Pharmacy (who needed Home Depot) and Rossitors Toggery where my mom bought my girl clothes in the plaza at the crossroads of Danforth.
The memories are endless, we had everything that we needed right here on The Danforth!!